Kelsey and Wes didn't let a little rain dampen their enjoyment of their St. Michaels wedding day. In fact, from what I could see, pretty much nothing could have succeeded in that category! The day was defined by laughter, a few tears and the simple joy of becoming husband and wife.
My memories start with Kelsey's dress- she killed it! Seriously, nothing could have looked better on her! Tears all 'round when she  got into her dress!
And Wes in his Joe Banks suit….so handsome! He and the guys had fun playing to the camera during their group shots- and with those fun, white sunglasses, (as great a prop as ever was), they made what can sometimes be a rather predictable group of photos, tons of fun.
At the Miles River Yacht Club, I have to admit, the rain came. But with the cute little waterside Isabelle's Bar, we found some cover as well as a great backdrop. Their first look, as you can see, was another spot for love and laughter.
After a tented ceremony beside the Miles River, the group warmed up in the Yacht Club ballroom, stylish décor and tiny lights setting the celebratory mood. Kelsey used shells for her table assignments and added a special flourish of a heart drawn in sand on the tabletop with the couple's initials drawn into it. Sweet!
Rounding out with a yummy dinner, wonderful toasts that had everyone in stitches, and lots of dancing, the celebration ended on a high not as Kelsey and Wes left in a decorated rickshaw after a sparkler send-off.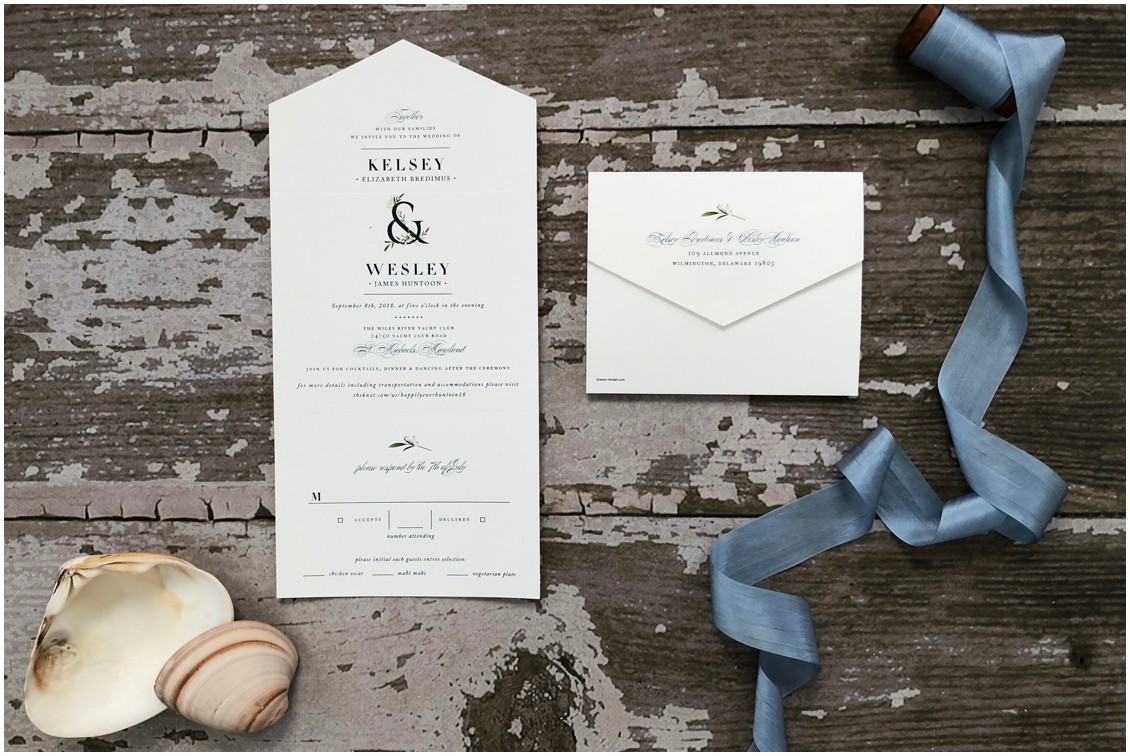 Congratulations Kelsey and Wes!!